What you need to know about Amaru Spirit and our programs:
Amaru Spirit is open during the times shown on the Calendar page. You can book any of the programmes shown below during those times.
All services are included in the cost of the program, with the exception of transport to/from the center, laundry, and optional sessions with the massage therapist (100 Peruvian Soles per session) or with Nicky the coca shaman (400 Peruvian Soles per session).
We provide very comfortable mosquito netted jungle huts (tambos) with showers and composting toilets. All water is purified to the highest standards.
Meals are made with high-quality fresh and organic produce and include a superfood diet to support cleansing and healing. 
One-on-one attention and consultations are provided to support your specific healing goals.
The Customized Individual Retreat gives you access to all of our plant medicine treatments over the course of your stay. You choose your arrival and departure dates, and we will design a program to meet your healing and growth aspirations. During your first ceremony, you will receive an energetic reading performed by our shamans, which will help us to further tailor the sequence of plant medicine and plant diets to ensure you get the most out of your stay.  
--------------------------------------------------------------
* Various ceremonies (Ayahuasca, San Pedro, Sapo/Kambo)
*Master Plant diets, if requested
*We recommend that you stay for a minimum of 10 nights but we can be flexible with this if you cannot stay for that length of time.
Cost: US$200 per night for stays of up to one month (contact us for pricing for longer stays)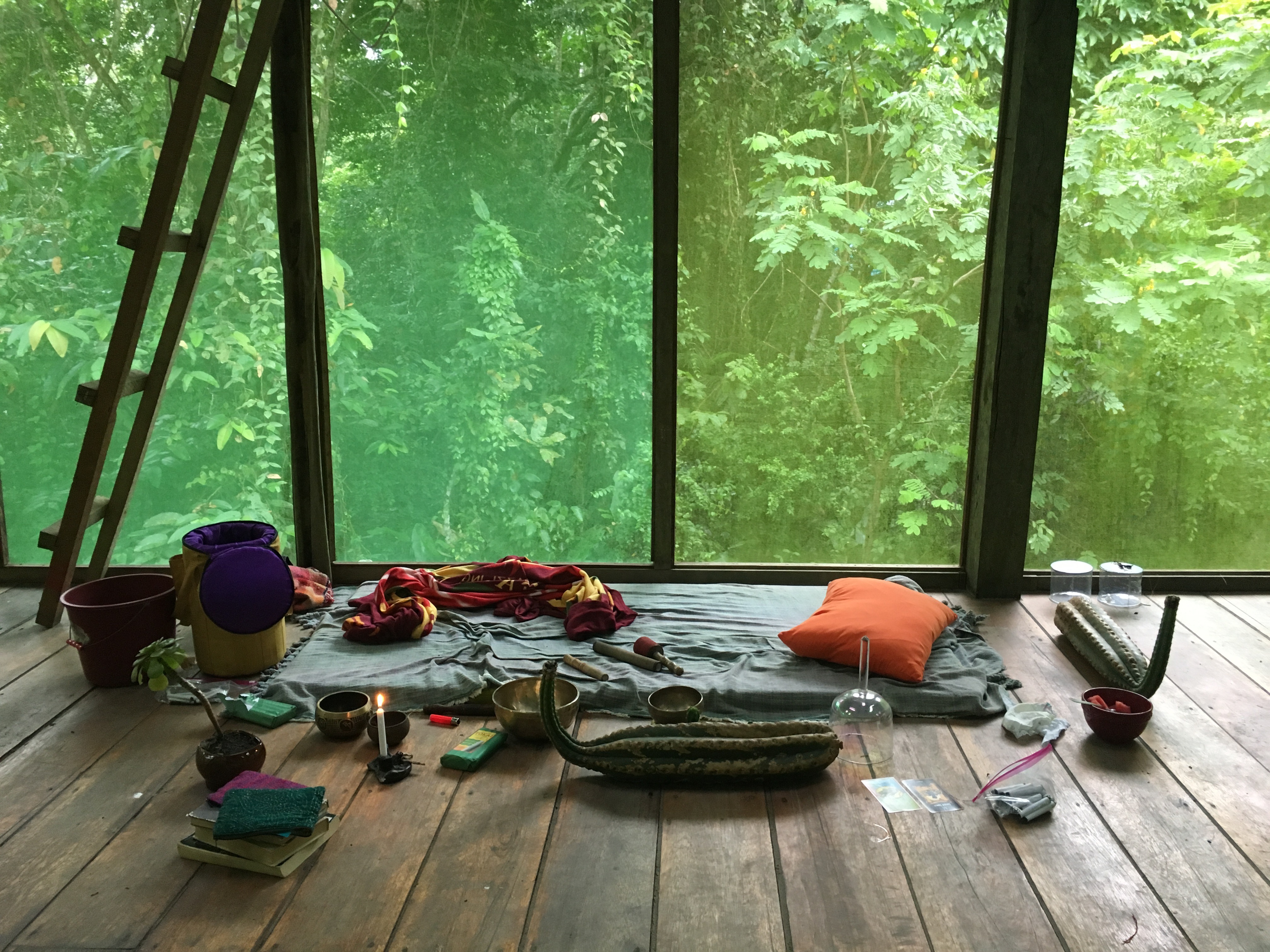 One of the most powerful cleanses you can do for health and rejuvenation is our Supercleanse. This is the ultimate detox, with this unique program combining the use of diet, native Peruvian plant remedies and top-quality Western supplements to clean the system out thoroughly. The program is ideal for those recovering from surgery, serious illness and burnout, or detoxing from medication. 
-------------------------------------------------------
*Liver/gallbladder/kidney/colon cleanse.
*Various ceremonies (Ayahuasca, San Pedro, Sapo/Kambo)


*Minimum stay 12 nights, can be extended longer.
Cost: $200 per night plus $500 for the Liver/gallbladder/kidney/colon cleanse
Bringing a group? Design your own retreat!!
We can customize our space and services to meet the needs of most groups. You can use all of our services, or none. Depending on our involvement in your retreat, we will customize your price per person per day. We have hosted yoga retreats (our ceremony space works beautifully for yoga), NLP retreats, psychologists, scientists, raw food retreats and meditation retreats, all with delicious superfoods from our own kitchen. The possibilities are endless–just contact us!
Booking Review
We will review your submission and reply to confirm availability at the time of your booking.
Note
*Please note, while we will always do our best to accommodate guests at short notice, we recommend booking as far in advance as possible in order to avoid disappointment.
Spend Time In Amazonian Jungle
Unlike most retreats, we know that one size doesn't fit all. Let the Amaru Spirit in with a customized individual retreat to help you get the most out of your time with us. Or choose one of our tried-and-trusted (by many) retreat packages for an intensive program of maximum healing. Dare to transform!